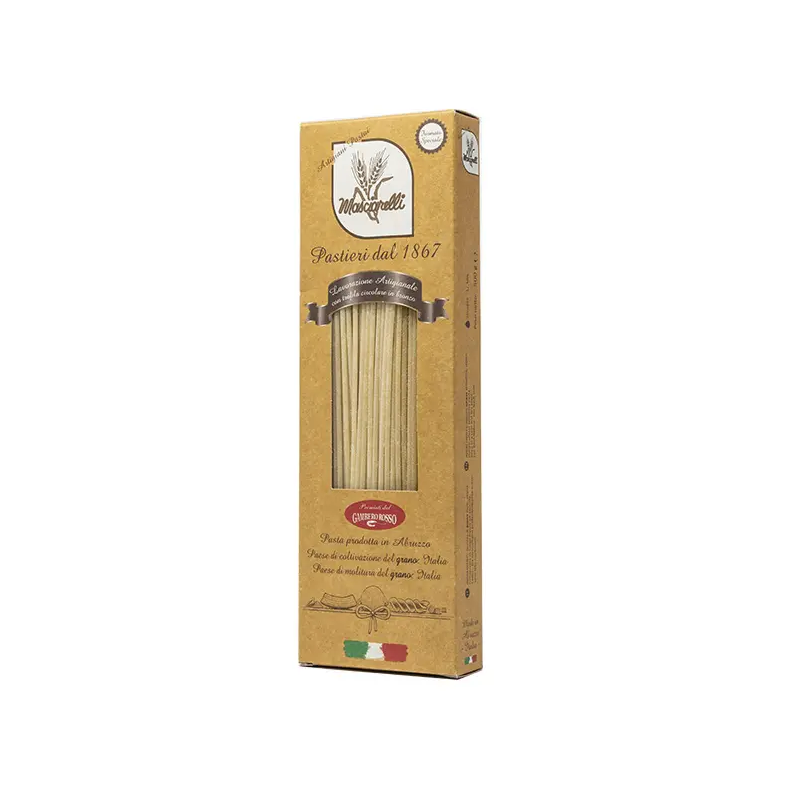  
Gambero Rosso Italian Selection Spaghetti - Masciarelli
Selection of the best artisanally produced pasta with 100% Italian Durum Wheat Semolina, Extra Extraction from the Heart of the Wheat Grain, mixed with the waters of the Majella National Park.
Spaghettone format.

Artisanal processing with circular bronze die, hand-stretched.

1st Pasta Ranked for Quality/Price ratio


"A formidable Spaghettone from the Masciarelli Top line"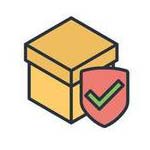 Security policies
Packaging specially designed to maintain the freshness of the products.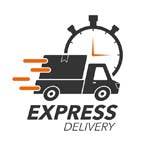 Expedition policies
Fast and secure shipments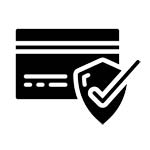 Masciarelli's Artisanal Special Semolina Pasta is crafted with ancient techniques, passed down from generation to generation, dating back over 100 years.
A small work of art, which has received prestigious recognitions, including those from Gambero Rosso, and is produced in limited quantities precisely because of its extremely artisanal nature.
The peculiarity of these Semolina is the high protein content, which guarantees excellent yield during cooking and an exceptional flavor, and is extracted with the special grinding of the "heart" of the wheat grain.
The pasta is then extruded through a bronze die, hand-stretched and slowly dried, to obtain high organoleptic and nutritional properties.

The result?
An original taste, a unique pasta, that is rough and full-bodied, that holds its cooking perfectly and lets itself be enveloped by the sauce up to the last forkful.

Ingredients:

- durum wheat semolina
- water
Data sheet
Format

500 gr.

Tempo di Cottura

Immerse the pasta in water at maximum boil and, due to the artisan nature of the product, constantly monitor the entire cooking process