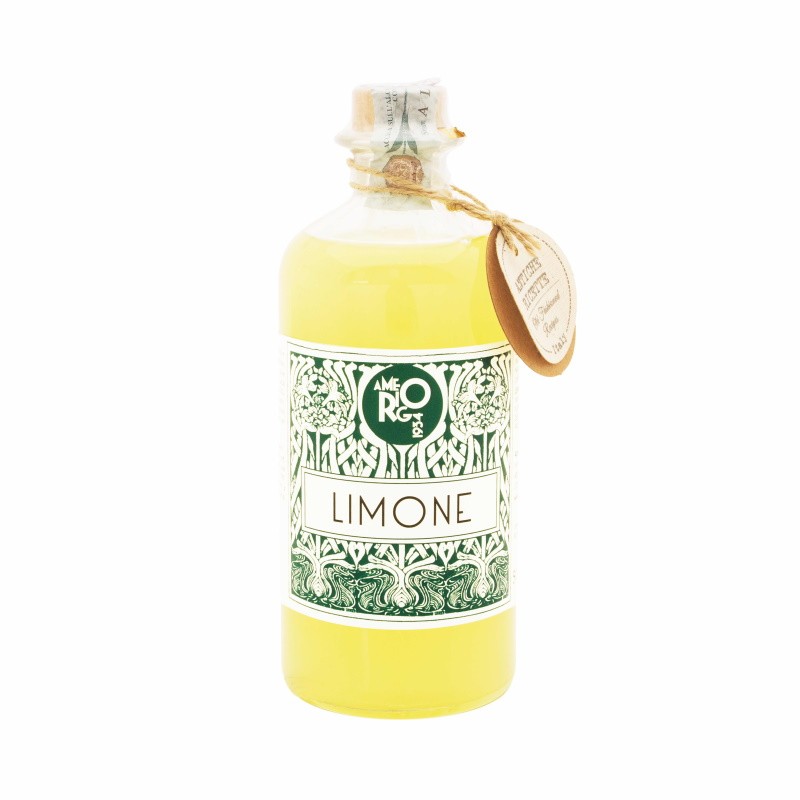  
Lemon Liqueur
This Lemon Liqueur is made by infusing lemon peel in alcohol. It is then made intensely fruity and smooth by adding lemon juice. This liqueur has contrasting tones, with a fresh, fragrant flavour.
It is ideal for a relaxing break in the afternoon or as a digestif at the end of a meal.
WAY OF USE:
The Lemon Liqueur is a traditional Italian liqueur to be served at a temperature of 10°C. Neat or on the rocks, it is an excellent alcoholic drink to enjoy a relaxing moment at home or with your friends. Mixed with sugar syrup, it is the perfect garnish for desserts.
Ingredients:
- Sugar
- Alcohol
- Natural aroma (lemon)
- Infused of fresh lemon peel 2%
Alcoholic Degree 29,5% Vol.