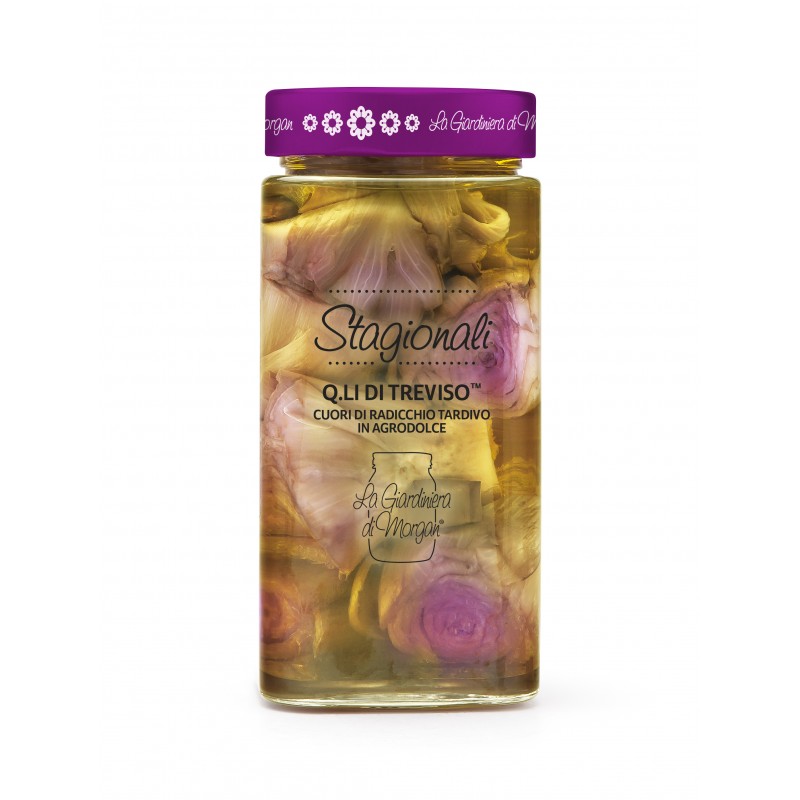  
Late Harvest Radicchio Hearts from Treviso
Late harvest radicchio hearts, meticulously processed to bring out their texture and flavour, thus creating a gourmet product.
Bitter radicchio notes and the aromatic qualities of myrtle berries and liquorice, with a touch of vinegar for a rounded flavour.
Pairings
Exceptional with pasta dishes, with grilled red meat, mature and blue cheeses, duck breast, roast white poultry meat, or hot, crusty durum wheat bread.
Ingredients:
- Late harvest Radicchio
- Liquorice
- Myrtle berries
- Extra virgin olive oil
- Sunflower oil
- Whole sea Cervia salt
- Sugar
You might also like
giardiniera
Pretty Onions in Pink
BERRY-FLAVOURED PICKLED ONIONS These onions hide a rock and roll soul behind their romantic sight thanks to the...