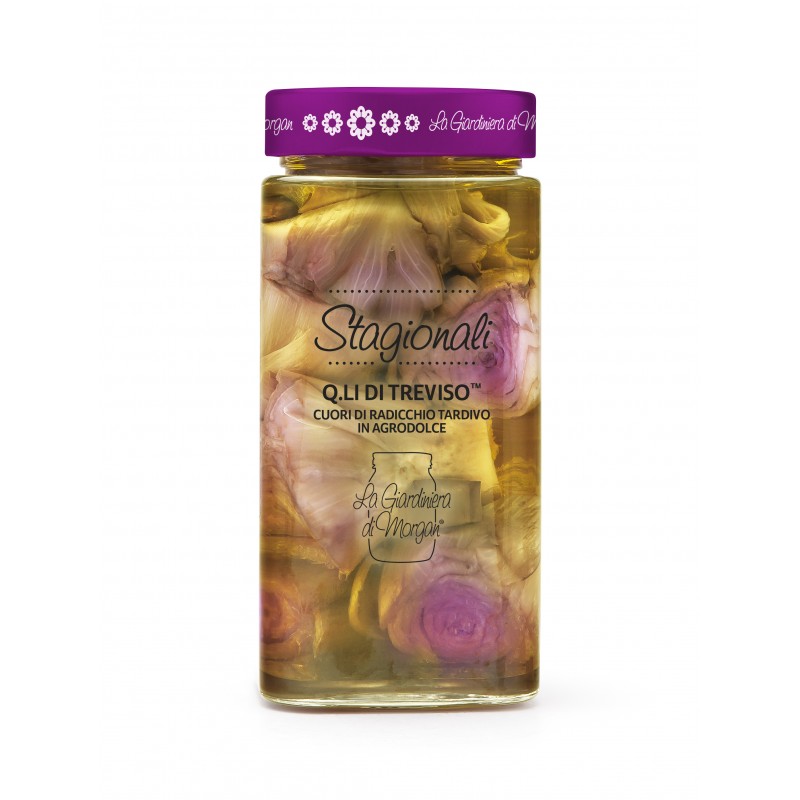  
Late Harvest Radicchio Hearts from Treviso
Late harvest radicchio hearts, meticulously processed to bring out their texture and flavour, thus creating a gourmet product.
Bitter radicchio notes and the aromatic qualities of myrtle berries and liquorice, with a touch of vinegar for a rounded flavour.
Pairings
Exceptional with pasta dishes, with grilled red meat, mature and blue cheeses, duck breast, roast white poultry meat, or hot, crusty durum wheat bread.
Politiche per la sicurezza (modificale con il modulo Rassicurazioni cliente)

Politiche per le spedizioni (modificale con il Modulo rassicurazioni cliente)

Politiche per i resi merce (modificale con il Modulo rassicurazioni cliente)

Accettiamo Ordini Telefonici al +39.0372.23270
Ingredients:
- Late harvest Radicchio
- Liquorice
- Myrtle berries
- Extra virgin olive oil
- Sunflower oil
- Whole sea Cervia salt
- Sugar
You might also like
giardiniera
Pretty Onions in Pink
BERRY-FLAVOURED PICKLED ONIONS These onions hide a rock and roll soul behind their romantic sight thanks to the...