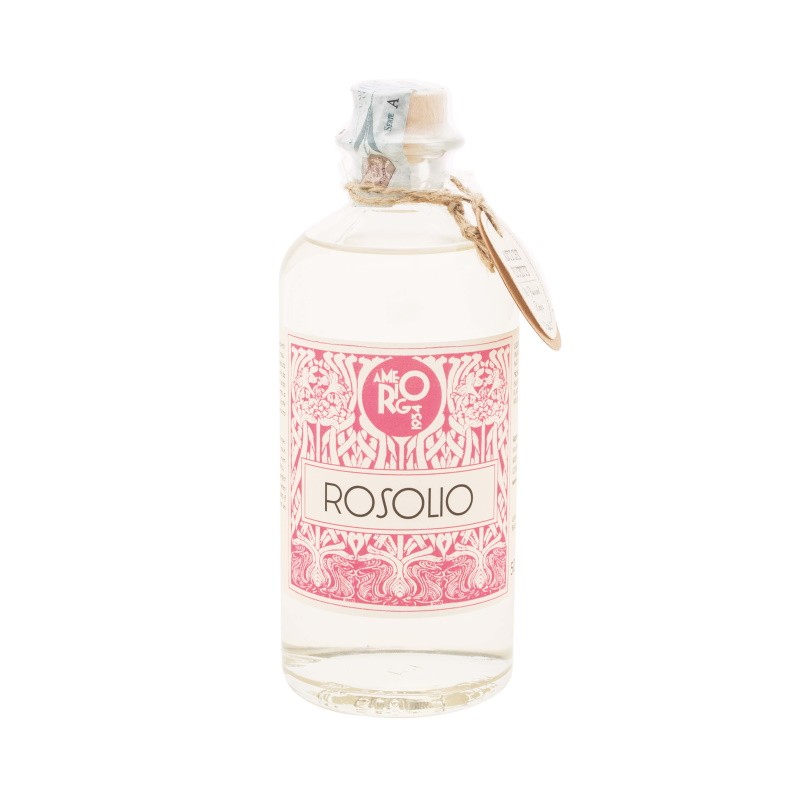  
Rosolio - Rose Liqueur
Rosolio Liqueur is obtained by macerating rose petals in alcohol. This creates a fragrant, gentle and pleasant liqueur, to enjoy in a moment of relaxation. This liqueur dates back to 1600, when white sugar became available.

It used to be offered by nuns to their guests who came to the convent. Over the years, it has begun to be considered the "ladies liqueur" because of its relatively low alcohol content. It also used to be offered for the important moments as a good omen.
It is a pure, colourless and crystalline clear liqueur, even though it is made from colourful roses. Authenticity is the main feature of our natural product, without additives or colourings, as pure as its clear appearance suggests.
Politiche per la sicurezza (modificale con il modulo Rassicurazioni cliente)

Politiche per le spedizioni (modificale con il Modulo rassicurazioni cliente)

Politiche per i resi merce (modificale con il Modulo rassicurazioni cliente)

Accettiamo Ordini Telefonici al +39.0372.23270
Ingredients:
- Sugar
- Alcohol
- Natural flavors (rose and cinnamon)
Alcoholic Degree 30% Vol.